First Responders HUD Solutions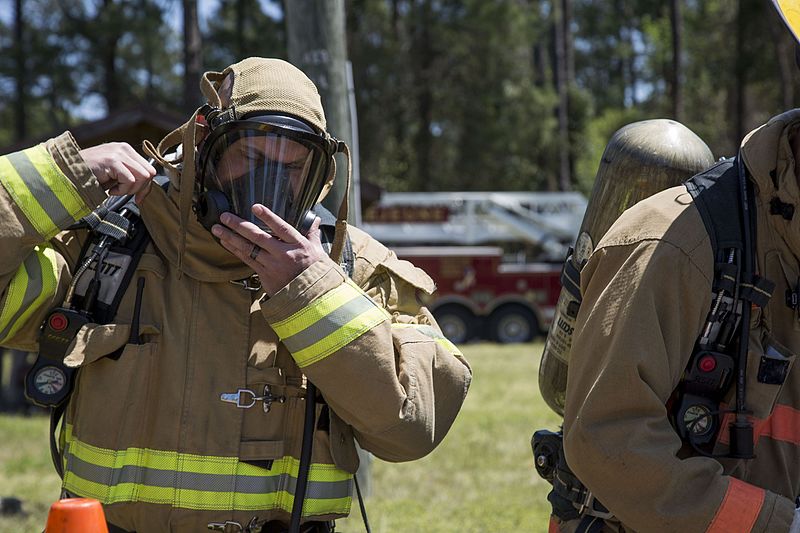 VRT-U is a finalist at the 2018 NIST Virtual Reality Heads-Up-Display Navigation Challenge
NIST Public Safety Communications Research (PSCR) Program is hosting a 4-stage First Responder Virtual Reality (VR) Heads-up-Display (HUD) Navigation Challenge, with prize awards for the top 7 designs. In addition to the cash prize, finalists will have speaking engagements and networking opportunities at the 2018 PSCR Stakeholder conference in June.
VRT-U teamed up with LookOnMedia, a VR development studio in Baltimore, Maryland, in designing a Heads-Up-Display Navigation (HUD) prototype. The team LookOnVRTU is one of the finalists and moved onto Stage 4, the final stage, and will attend the 2018 Public Safety Broadband Stakeholder Meeting. At the conference, Public Safety Official, Firefighters, and other stakeholders will have the opportunity to walk through the demo of our VR HUD prototype.
The LookOnVRTU team created a User Interface (UI) solution for firefighters.  Historically, UI design has been broad and rarely targeted for Public Safety however, it's critical that first responders complete their tasks efficiently and effectively with minimum impediment.
For more information on the Challenge including additional details on the opportunity timeline, contest stages, and more visit Challenge.gov